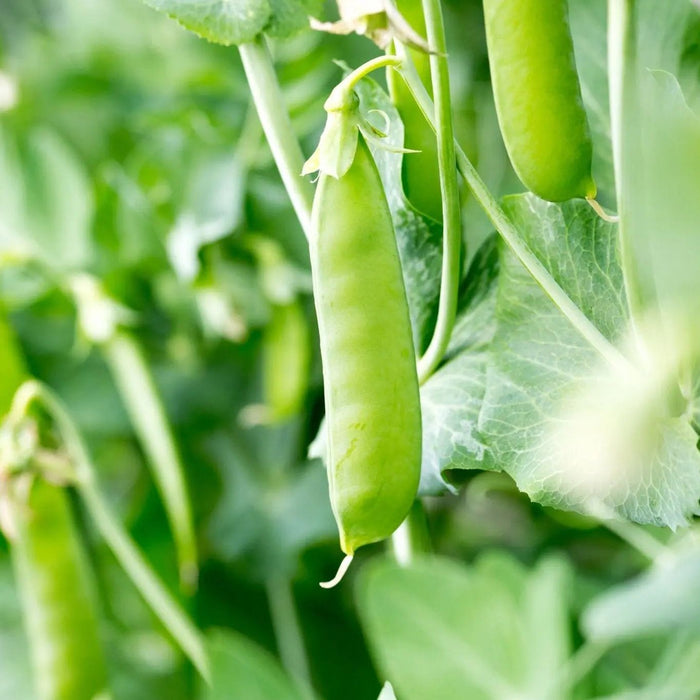 Pea Seeds - Sugar Ann Snap
Original price
$2.00
-
Original price
$2.00
40 Seeds
55-60 Days to Maturity
Cooler Weather Crop: Ideal for Spring or Fall Planting
Sweet and Crisp Flavor Profile
Compact Bushy Habit, Reaching Approximately 2-3 Feet
Trellis Support Optional but Preferred
Tender, Edible Snap Pods
Perfect for Container Gardening
History: The Sugar Ann Snap Pea has a legacy of excellence, having been recognized as an All American Selection (AAS) winner back in 1984. This distinction has solidified its place in the annals of gardening history, showcasing its superior quality and performance in gardens across the country.
Uses: With their sweet and crisp flavor, Sugar Ann Snap Peas are a delight to have in salads, stir-fries, or even eaten fresh off the vine. Their juicy pods are not only a treat for the taste buds but also add a crunchy texture to various dishes. Being a snap pea, both the pod and peas inside are edible, making for a zero-waste vegetable experience.
Growing Habits & Planting Instructions: Sugar Ann Snap Peas prefer the cooler temperatures of spring or fall. To plant, sow seeds about 1 inch deep, spaced 2-3 inches apart in rows approximately 18-24 inches apart. While they naturally exhibit a bushy growth habit and can stand alone without trellis support, providing a trellis can assist in easier harvesting and better air circulation. Being compact in size, these peas are also ideal candidates for container gardening, ensuring even those with limited space can enjoy the delightful harvest. Regular watering and a sunny spot will ensure a bountiful yield. Harvest when the pods are plump and filled with peas for the best flavor.