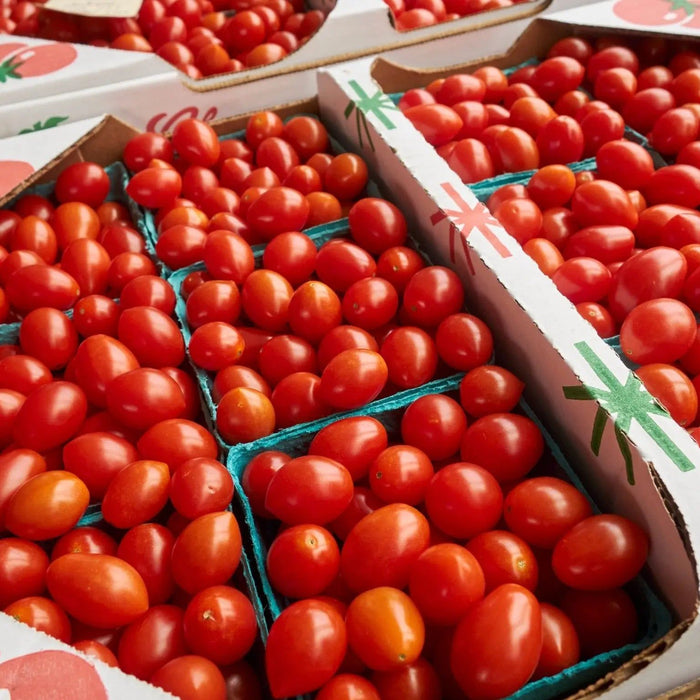 Tomato Seeds - Amish Paste
Sold out
Original price
$2.00
-
Original price
$2.00
25 Seeds
Maturity: 80 Days
Fruits weigh between 8-12 Ounces
Vibrant Red Color
Variably shaped from Oxheart to Plum
Thick, Meaty Flesh
Ideal for Making Sauces
Indeterminate Growth Habit - Continual Fruit Production
History:
A rich tapestry of history accompanies the Amish Paste tomato. Its journey traces back to 1870 within the Amish community of Medford, Wisconsin - marking this settlement as the oldest Amish haven in the state. Fast forward to the 1980s, and the tomato's popularity received a significant boost. Thanks to Tom Hauch, who procured seeds from Amish families in Lancaster, Pennsylvania, around 1987, this variety found its way into the broader gardening community.
Uses:
Despite its name suggesting its primary use as a 'paste' tomato, the Amish Paste is much more versatile. Its meaty texture and rich flavor profile have made it a preferred choice for slicing. That said, its thick flesh and low water content make it a prime candidate for sauces, ensuring every dish it graces is filled with a burst of tangy sweetness.
Growing Habits & Planting Instructions:
For those eager to cultivate this heirloom variety, begin by sowing seeds indoors, around 6-8 weeks prior to the last expected frost. Once the seedlings are sturdy and the threat of frost has passed, transplant them outdoors, spacing them approximately 24-36 inches apart in a location that enjoys ample sunlight. The Amish Paste is an indeterminate tomato, meaning it will produce fruit throughout the growing season, ensuring a steady supply for your culinary endeavors. Regular watering, along with staking or caging for support, will ensure a healthy and fruitful yield.