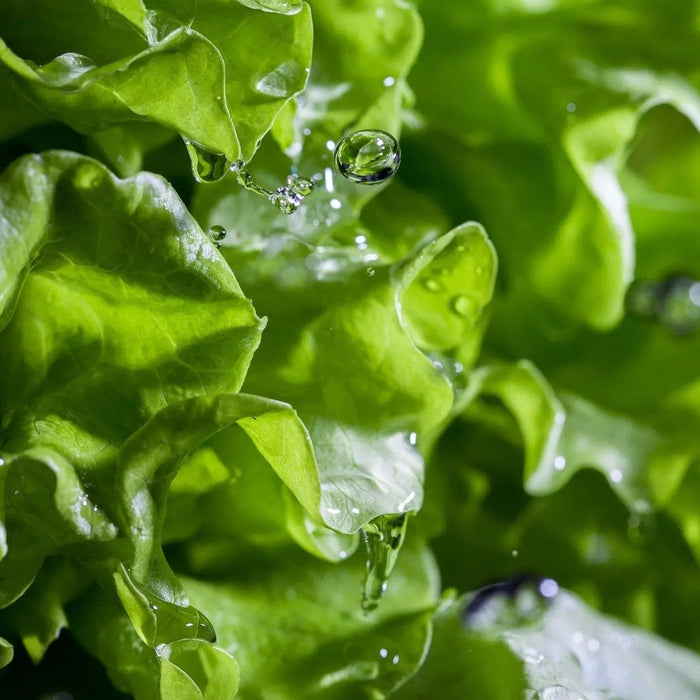 Lettuce Seeds - Black Seeded Simpson
Original price
$2.00
-
Original price
$2.00
1000 Seeds
45-50 Days from Planting/Transplanting
Plant Height: 6-8 inches
Heirloom Variety
Tender, Crinkled Leaves
Mild Flavor
Tolerant to Cooler Temperatures
Fast Growing and Easy Harvest
History:
Black Seeded Simpson Lettuce has graced American gardens for well over a century. Originating in the late 1800s, this heirloom variety has stood the test of time, evolving as a garden favorite due to its resilience, rapid growth, and adaptability. Its deep-rooted history is a testament to its exceptional qualities and consistent performance year after year.
Uses:
Black Seeded Simpson stands out not just for its growth advantages but for its culinary ones too. The soft, light green, crinkled leaves carry a gentle yet distinct flavor, proving ideal for a range of dishes. Be it a crisp summer salad, a refreshing wrap, or a crunchy addition to sandwiches, this lettuce variety is both a treat to the eyes and the palate.
Growing Habits & Planting Instructions:
For gardening enthusiasts and even novices, the Black Seeded Simpson Lettuce is a rewarding choice. These lettuce plants lean towards cooler weather, demonstrating an admirable tolerance to light frosts. Sow in a sunny to partially shaded spot with soil maintaining a pH of 6.0-6.8. Scatter seeds on the surface, giving them a light cover of soil or compost. Ensure the soil stays moist. With its swift growth rate, you'll find yourself harvesting tender leaves in just 45 to 50 days post-planting. Dive into the rich legacy of the Black Seeded Simpson Lettuce and enjoy a hassle-free gardening experience!