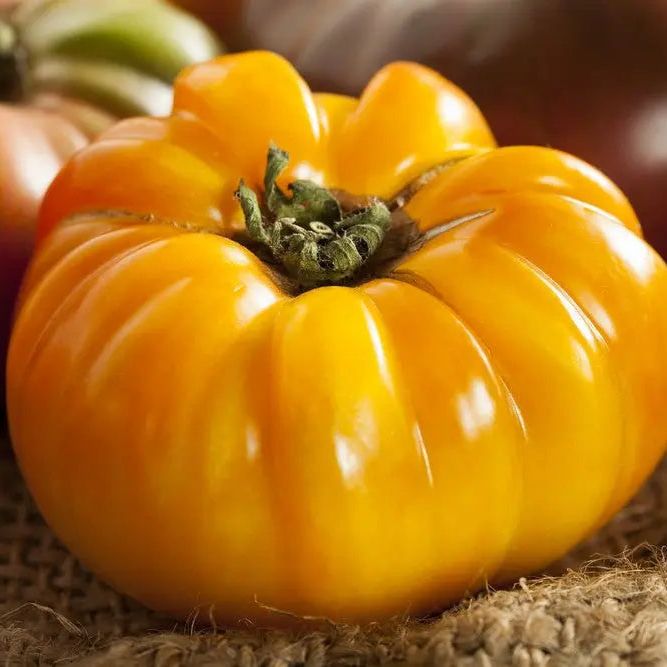 Tomato Seeds - Cherokee Dr. Wyche's Yellow
Sold out
Original price
$2.00
-
Original price
$2.00
25 Seeds
80-85 Days to Maturity from Planting/Transplanting
Indeterminate Growth Habit
Cherokee Heirloom Variety
Exceptional Flavor Profile
Vibrant Yellow Color
Requires Staking or Caging
Adaptable to Various Soil Types
History:
The narrative of the Dr. Wyche's Yellow Tomato is deeply rooted in heritage and passion. This Cherokee heirloom variety is named in honor of Dr. Wyche, who was not only a fervent gardener but also a circus owner. His dual passions are a testament to the tomato's unique and captivating background. Beyond its name, the tomato's vibrant yellow color and rich flavor have cemented its place in gardening lore.
Uses:
The Dr. Wyche's Yellow Tomato is more than just a visual delight; it's a culinary star. Known for its juicy, sweet, and slightly tangy palate, it's a perfect fit for a range of dishes. From fresh salads and sandwiches to zesty salsas, this tomato brings a burst of sunshine to every plate. When you slice into its rich, yellow flesh, you are not only enjoying its taste but also participating in the celebration of its storied past.
Growing Habits & Planting Instructions:
For those looking to cultivate the Dr. Wyche's Yellow Tomato, begin by sowing seeds a quarter-inch deep indoors, approximately 6-8 weeks before the anticipated last frost. If planting directly outdoors, ensure the soil is sufficiently warm. Once your seedlings are ready, space them 36 inches apart, keeping rows 48 inches apart. Given its indeterminate growth pattern, the plant will bear fruit consistently throughout the season. To support its growth and ensure maximum yield, it's recommended to stake or cage the plants. Regular watering and full sun exposure will help these tomatoes thrive and bring out their best flavor.