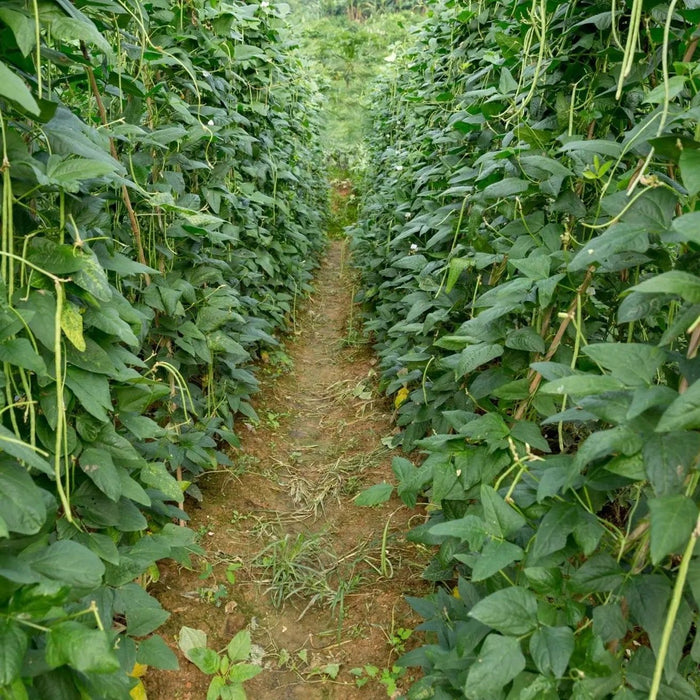 Cowpea Seeds - Calico Crowder
Sold out
Original price
$2.00
-
Original price
$2.00
65 Seeds

75-85 Days from Planting/Transplanting

Bush-type Growth

Drought-tolerant



History:
Cowpea Calico Crowder, with its beautifully patterned seeds, is steeped in American southern agricultural traditions. It's a cherished variety, celebrated not only for its beauty but for its adaptability and resilience.

Uses:
Beyond its aesthetic allure, Calico Crowder is a culinary staple in dishes like Hoppin' John. Its earthy flavor complements various cuisines and is a rich source of protein, making it both tasty and nutritious.

Growing Habits & Planting Instructions:
Plant seeds about 1 inch deep in well-drained soil, spacing them 3-4 inches apart. They prefer full sun but are notably drought-resistant, making them suitable for various environments. While they can withstand drier conditions, regular watering yields a more bountiful harvest.