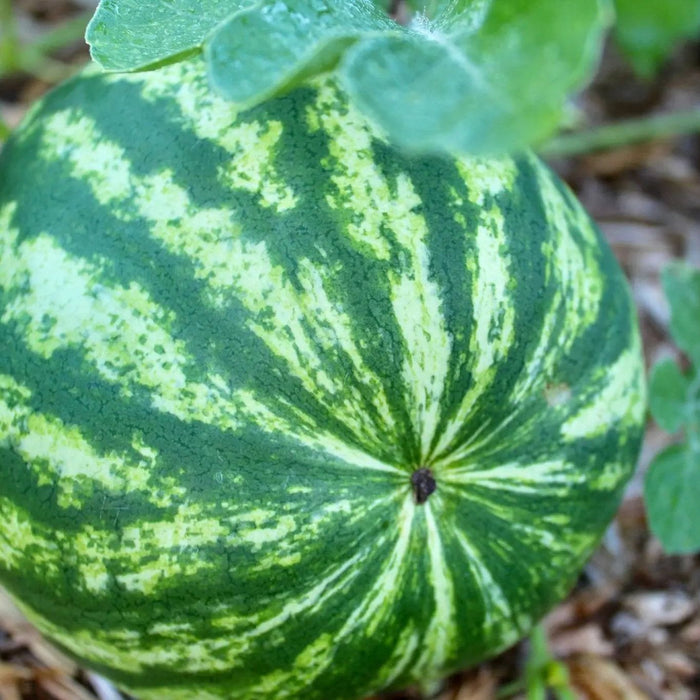 Watermelon Seeds - Crimson Sweet
Original price
$2.00
-
Original price
$2.00
Seed Count: 50 Seeds
Maturity Time: 90 Days from Planting
Fruit Size: Produces up to 25Lb fruits
Fruit Color: Light green with dark green stripes
Fruit Flavor: High sugar content with small, dark seeds
Health Benefits: High in lycopene
Disease Resistance: Resistant to anthracnose and fusarium wilt
Exterior Appearance: Light green with dark green stripes
Origin & History:
The Crimson Sweet Watermelon, as the name suggests, is synonymous with a sugary delight that stands out in gardens and fruit stalls. Introduced to the fruit-loving community several decades ago, this variety swiftly garnered attention for its remarkable sweetness and impressive size. Over time, the reputation of this melon has only grown, turning it into a household name and a gardener's favorite.
Uses:
Crimson Sweet Watermelon, known for its sugary taste, is an essential summer treat. The visually appealing exterior, with alternating light and dark green stripes, is but a prelude to the vibrant red and delightfully sweet flesh inside. Besides being consumed fresh, it's perfect for juices, salads, and desserts. Additionally, being rich in lycopene, this watermelon is not just a treat for the taste buds but also offers health benefits.
Growing Habits & Planting Instructions:
Planting the Crimson Sweet Watermelon requires patience, given its maturity timeframe of 90 days. However, the rewards are bountiful. Opt for a sunlit location, ensuring the plant receives abundant sunlight. The soil should be well-draining, and regular watering is crucial, especially during the germination and fruiting stages. With proper care, each vine can yield watermelons that can weigh up to an impressive 25lbs. An added advantage is the plant's resistance to common diseases like anthracnose and fusarium wilt, ensuring a healthier growth cycle.