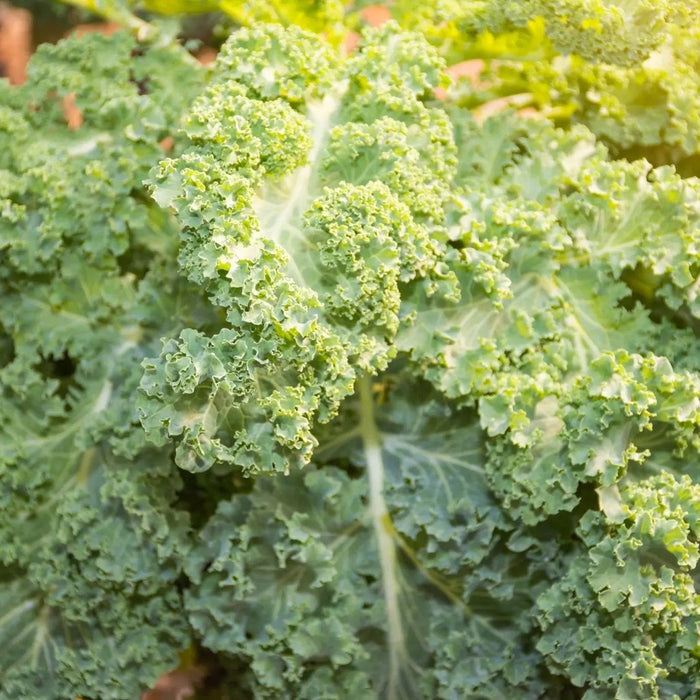 Kale Seeds - Dwarf Siberian
Original price
$2.00
-
Original price
$2.00
300 Seeds
60 Days to Maturity
Cold Hardy Variety
High Yielding
Unique Productive Plant Design Optimal for Limited Garden Spaces
Also Known as "Caviar Kale"
History: The Dwarf Siberian Kale, with its distinct long, straight leaves, has earned its place in the annals of gardening history. Widely known in the southern regions of Russia, it's affectionately termed "Caviar Kale", not only for its appearance but also for the premium quality it represents. Over the years, its reputation has spread beyond Russia's borders, making it a sought-after variety among garden enthusiasts and chefs alike.
Uses: The tender and flavorful leaves of the Dwarf Siberian Kale are versatile in the kitchen. They can be sautéed, blended into smoothies, or even consumed raw in salads. Their rich, green color and slightly peppery taste add depth to dishes, making them a staple in various cuisines. Additionally, the leaves are packed with essential nutrients, reinforcing their place as a superfood.
Growing Habits & Planting Instructions: Dwarf Siberian Kale is specially adapted to colder climates, showcasing its resilience in the face of frost and low temperatures. Begin by selecting a location with well-drained soil and ample sunlight. Sow the seeds about 1/4 inch deep, spacing them 12 inches apart in rows that are 18-24 inches apart. Water them regularly but ensure you don't over-saturate the soil. Within 60 days, you can expect a lush yield of high-quality leaves. Its compact growth pattern makes it ideal for gardeners working with limited space or even for container gardening. Notably, this kale variety thrives in various soil types, making it a perfect addition for both novice and experienced gardeners.