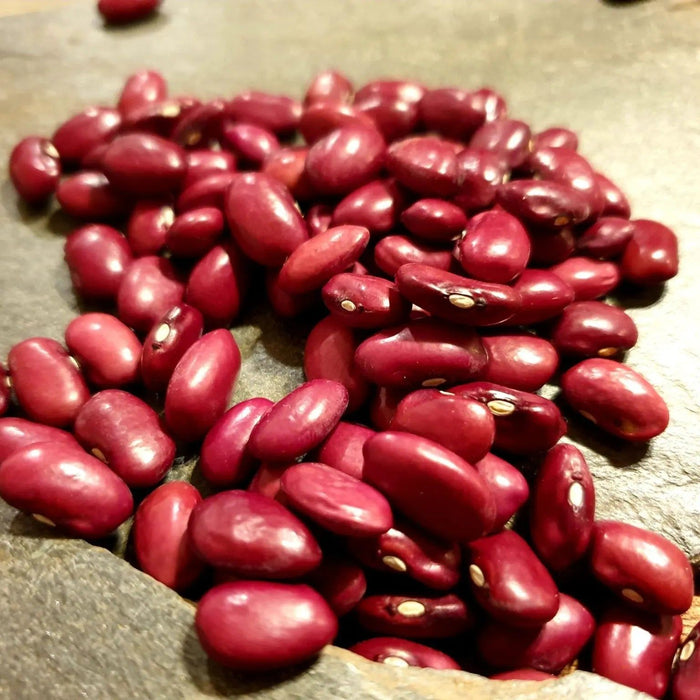 Bean Seeds - Hidatsa Red
Sold out
Original price
$2.00
-
Original price
$2.00
35 Seed Packet
80-100 Days from Planting/Transplanting
Bush or Half Runner Growth Habit
Grows up to 3 Feet with Support
Superior Dry Bean
Historical Significance:
The Hidatsa Red Bean carries a legacy of rich history. Originally introduced by the Hidatsa people, it is deeply interwoven with cultural traditions and agricultural practices. Today, this bean stands as one of the leading varieties for direct-seeded crops, making its mark amidst modern hybrid counterparts.
Uses & Benefits:
The culinary attributes of the Hidatsa Red Bean are as noteworthy as its history. With its deep red hue, it adds a vibrant touch to a variety of dishes. Primarily used as a dry bean, its texture is dense and satisfying, making it perfect for hearty stews, soups, and traditional bean dishes. Its rich flavor profile has garnered it favor among chefs and home cooks alike.
Growing Habits & Planting Instructions:
Versatility defines the growth of the Hidatsa Red Bean. As a bush or half runner, it can be left to its own devices or be encouraged to climb up to 3 feet with appropriate support. For planting, seeds should be sown 1-1.5 inches deep in soil that allows good drainage, and spaced about 3 inches apart. A location with plenty of sunlight and regular watering, especially during the flowering phase, will ensure a healthy yield. Its resilience to common diseases and pests further ensures a bountiful harvest within 80-100 days.
With the Hidatsa Red Bean, you embrace a blend of history, flavor, and robust growth. A seed that promises a rewarding journey from garden to plate.