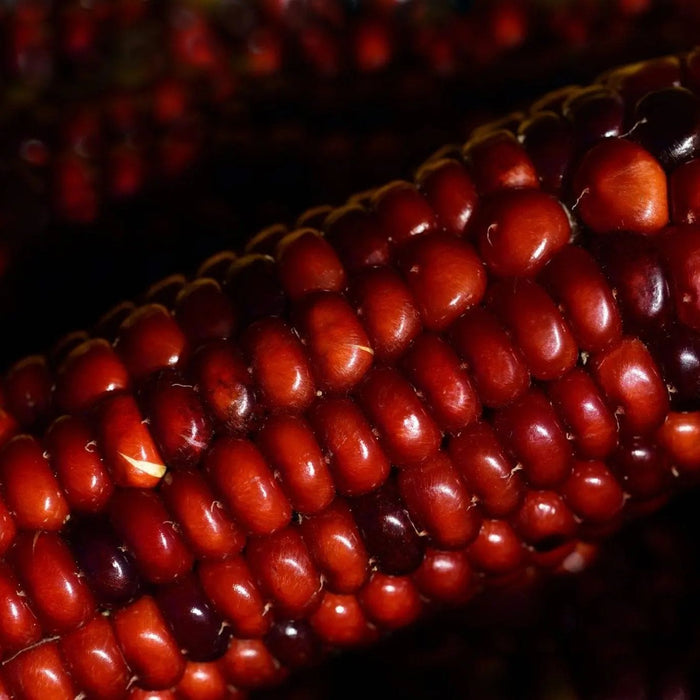 Corn Seeds - Jimmy Red
Original price
$2.00
-
Original price
$2.00
Seed Count: 20 Seeds
Type: Heirloom Corn with Unique Red Kernels
Versatility: Suitable for Making Cornmeal, Grits, Whiskey, and Moonshine
Historical Significance: Favorite of Moonshiners During Prohibition
Unique Attributes: High Sugar Content Ideal for Distillation
History:
Jimmy Red Corn, more than just a corn variety, holds tales of secrecy, tradition, and craftsmanship. Originating in the southern United States, this rare heirloom has a legacy intertwined with the prohibition era. Moonshiners, in an attempt to remain discreet, chose this red corn due to its ability to blend into the forest, making it less conspicuous to the prying eyes of the law. Its red hue became the silent marker for those in the know.
Characteristics & Uses:
Apart from its discreetly vibrant color, what truly sets Jimmy Red Corn apart is its sugar-rich content. This attribute made it not only perfect for distillation but also ensured the resulting whiskey was smooth, aromatic, and brimming with flavor. This high sugar content combined with its distinct taste makes it an invaluable asset in culinary circles. Whether milled into cornmeal and grits or distilled into spirits, Jimmy Red offers unparalleled quality and flavor.
Growing Habits & Planting Instructions:
To cultivate a successful crop, plant seeds around 1 inch deep, spaced approximately 8-12 inches apart in rows that are 24-36 inches apart. While adaptable to various conditions, this corn variety thrives under full sunlight and prefers fertile, well-drained soil. Regular watering, especially during the flowering and kernel formation stages, ensures a healthy and bountiful harvest.