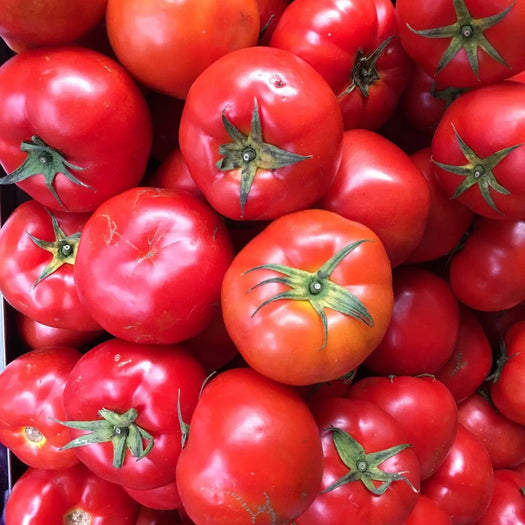 Tomato Seeds - Nepal
Sold out
Original price
$2.00
-
Original price
$2.00
20 Seeds
10-12 Oz Fruit Size
Late Season Harvest
Prolific Yields
Old Fashioned, Deep Fruity Flavor
Deep Red Globes
Vigorous Growth
Indeterminate Growth Habit
History: The Nepal Tomato, as its name hints, traces its origins back to the rugged terrains of Nepal. In a place known for its challenging growing conditions, this tomato stood out, showcasing resilience and flavor. Over time, it has made its way to gardens across the world, celebrated for its ability to bring late-season freshness and a taste reminiscent of old-time favorites.
Uses: The Nepal Tomato is a culinary marvel. Its old-fashioned flavor makes it a star in both fresh preparations and cooked dishes. With its rich, deep fruity notes, it can elevate the taste of salads, sandwiches, and even sauces. Given its medium-large size, it's also an excellent candidate for slicing and dicing, ensuring that every dish gets a generous helping of tomato goodness.
Growing Habits & Planting Instructions: Nepal tomatoes are indeterminate, meaning they'll continue to grow and produce fruit all season until killed by frost. Start seeds indoors about 6-8 weeks before the last frost. Once ready to transplant, ensure they're placed in a sunny spot with well-draining soil. Plant seeds roughly 1/4 inch deep, and space the plants 24-36 inches apart, with rows spaced about 3-4 feet apart. Regular watering and an occasional dose of tomato-friendly fertilizer will help these late-season wonders produce a generous yield. Harvest the tomatoes when they're deep red and firm to touch, ensuring maximum flavor and texture.