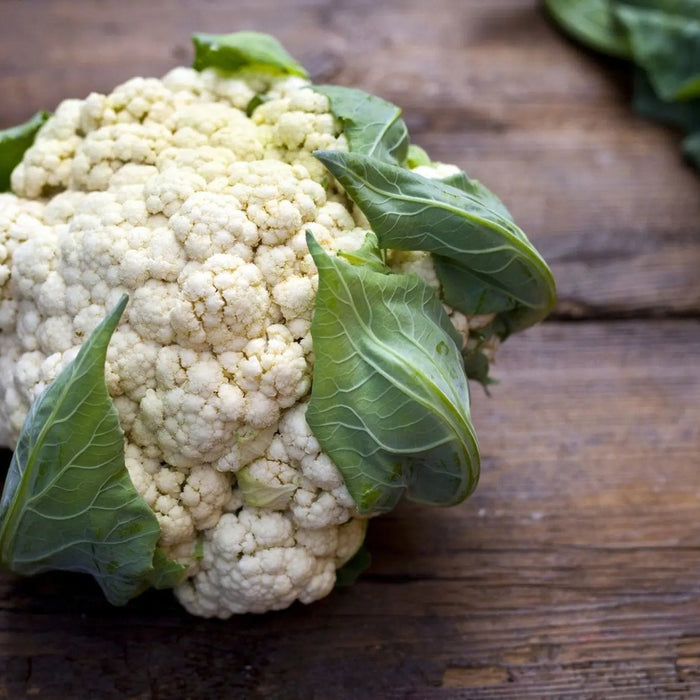 Cauliflower Seeds - Snowball Y Improved
Original price
$2.00
-
Original price
$2.00
Seed Count: 300 Seeds
Maturity: 70-80 Days
Head Size: 7-8 inches in diameter
Characteristics: Snow-white heads, fast-growing, long harvest
Historical Significance: Favored for its open-pollinated, reliable growth
Culinary Versatility: Ideal for steaming, roasting, ricing
Flavor Profile: Mild, nutty
Growing Conditions: Fertile, well-drained soil; full sun
History: The Snowball Y Improved Cauliflower is an esteemed variety in the world of gardening. Renowned for its open-pollinated and consistent growth patterns, this variety has been a gardener's favorite for generations. It's known for its beautiful, pristine white heads, aptly earning the moniker "Snowball." The variety's long-standing popularity is a testament to its reliability and the quality of produce it yields.
Uses: In the culinary realm, Snowball Y Improved Cauliflower is a standout. The snow-white heads are not only visually appealing but also versatile in cooking. They can be steamed, roasted, or transformed into cauliflower rice, adapting well to a variety of dishes. Whether used as the base for creamy soups or roasted with herbs as a side dish, its mild and nutty flavor enhances any meal, making it a popular choice in kitchens.
Growing Habits & Planting Instructions: The cultivation of Snowball Y Improved Cauliflower is both rewarding and manageable. For optimal growth, plant the seeds in fertile, well-draining soil and in a location that receives full sunlight. Consistent watering is crucial for developing large, dense heads. A unique aspect of growing this variety is the practice of blanching, where the plant's leaves are tied around the developing head to protect it from sunlight, preserving its white color. Plant seeds 1/4 inch deep, spacing them about 18-24 inches apart. With proper care and attention, gardeners can anticipate a successful harvest of this beautiful and flavorful cauliflower, ready to be enjoyed in a multitude of culinary creations.