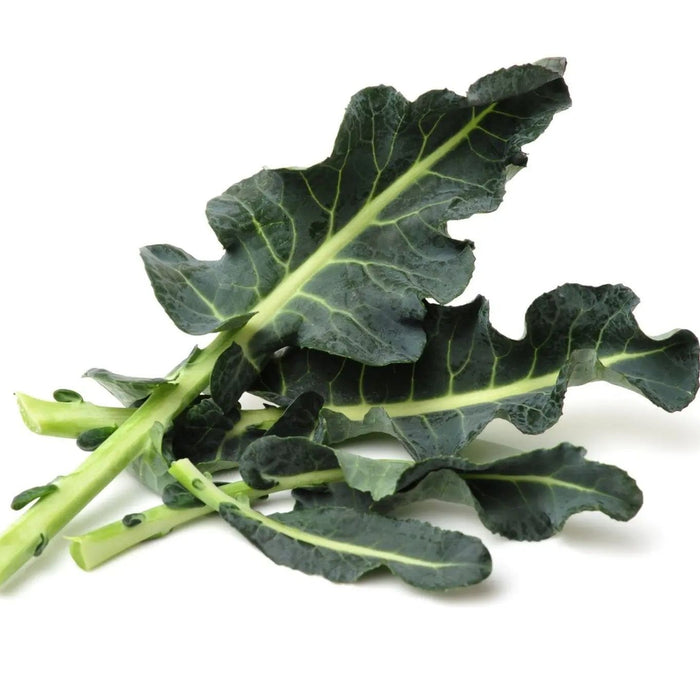 Broccoli Seeds - Spigariello Liscia Leaf
Sold out
Original price
$2.00
-
Original price
$2.00
300 Seed Packet
Maturity: 60-80 Days
Flavor: A Fusion of Broccoli & Kale
Continuous Harvest of Leaves
Cut-And-Come-Again Growth Habit
Historical Roots:
Steeped in rich history and discovered amidst the scenic landscapes of Italy, Spigariello Liscia Broccoli stands apart from its counterparts. This remarkable variant was initially recognized by botanical experts as "flawless coiled-leaf broccoli", paying homage to its unique foliage and growth pattern. Later scientific investigations unveiled a deeper mystery, revealing that its genetic composition was distinct, setting it apart from familiar broccoli strains.
Culinary Profile:
Spigariello Liscia is truly a culinary gem, combining the flavors of two beloved greens: broccoli and kale. This fusion imparts a taste that is both refreshing and flavorful, offering a new dimension to salads, stews, and other dishes. What sets this variety apart is its continuous harvest potential. Throughout its growth cycle, the plant's leaves can be plucked and savored, promising a prolonged bounty for the gardener and chef alike.
Growing Characteristics:
One of the remarkable features of the Spigariello Liscia is its "cut-and-come-again" growth habit. As you harvest its flavorful leaves, the plant regenerates, ensuring a consistent supply throughout the season. This feature, coupled with its unique flavor profile, makes it a favored choice among garden enthusiasts seeking a touch of the exotic in their gardens.
In Summary:
Spigariello Liscia Broccoli is more than just a vegetable; it's an experience waiting to be discovered. A relic from Italy's verdant fields, this broccoli variety invites you to embark on a gastronomic journey, filled with flavors reminiscent of age-old Italian recipes. Whether you're a gardening aficionado or a culinary explorer, this broccoli promises a delightful journey from seed to plate.