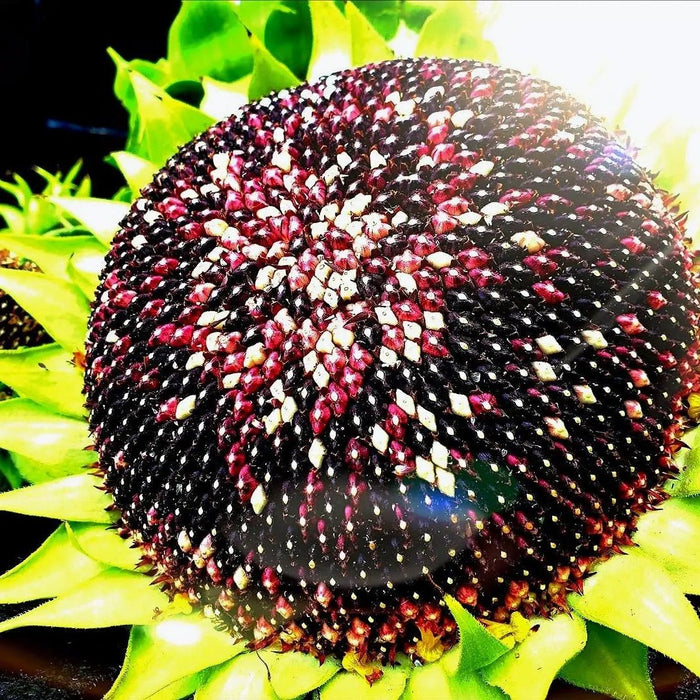 Sunflower Seeds - Hopi Dye
Original price
$2.00
-
Original price
$2.00
Seed Count: 10 Seeds
Maturity Date: 80-90 Days from Planting
Plant Height: 4-6 feet
Bloom Size: 8-12 inches wide
Petal Colors: Range from red, orange, brown, and yellow
Central Disk Color: Dark chocolate
Sun Requirements: Full Sun
Soil Requirements: Well-drained soil
History: The Hopi Dye Sunflower is a traditional variety that has been cultivated by the Hopi Native American people for generations. It is particularly known for its use in creating natural dyes. Originating in the southwestern United States, this variety has been passed down through generations as both a source of beauty in the garden and a valuable tool for natural dyeing processes. Unlike some commercial sunflower varieties, the Hopi Dye Sunflower is deeply embedded in cultural practices, making it a unique addition to any garden.
Uses: Beyond its eye-catching appearance, the Hopi Dye Sunflower has multiple practical applications. It serves as an excellent cut flower, adding an exotic and colorful touch to any room or floral arrangement. The petals, which come in various shades of red, orange, brown, and yellow, are not only visually stunning but also useful in crafting and art projects. The dark chocolate-colored central disk is a rich source of natural dye, offering a sustainable way to color fabrics and other materials. This sunflower variety also attracts various pollinators to the garden, enriching local ecosystems.
Growth Habit and Planting Instructions: Hopi Dye Sunflowers are characterized by their sturdy stems and large blooms, growing to a height of 4-6 feet. They are best planted in full sun and well-drained soil to achieve optimal growth. To plant your seeds, dig holes about an inch deep and space them about 6-9 inches apart in rows, making sure the rows themselves are spaced at least 30 inches apart. Water generously immediately after planting. The seeds will typically germinate within 7-14 days, depending on soil and weather conditions. Once the plants have reached a height of about 12 inches, consider applying a balanced fertilizer to encourage healthy growth. Keep an eye out for pests and diseases, treating as necessary. Staking may be required as the plants grow taller, especially in areas prone to high winds. With the right care, your Hopi Dye Sunflowers will not only enliven your garden but will also provide an abundant source of natural dye and creative inspiration.