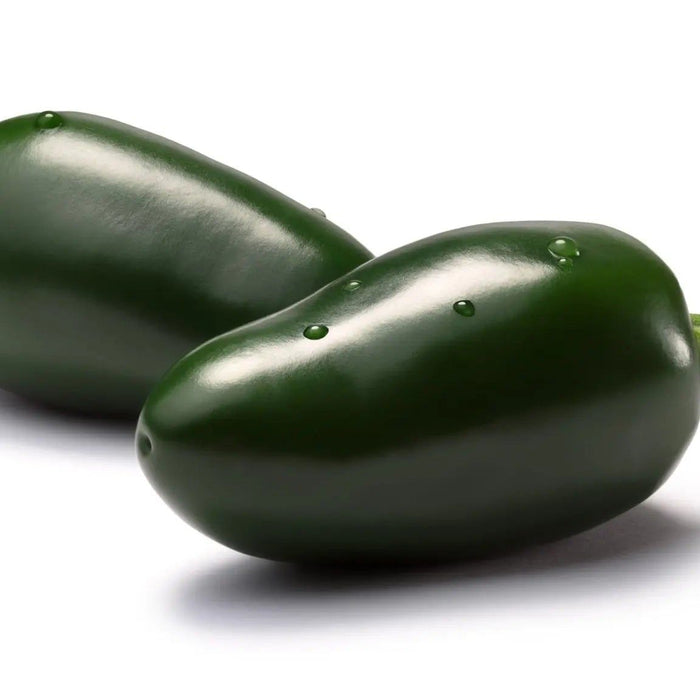 Pepper Seeds - Hot - Tam Jalapeno
Original price
$2.00
-
Original price
$2.00
Seed Count: 30 Seeds
Heat Level: Mild, with classic Jalapeño flavor
Plant Height: 24-30 inches
Color: Glossy, rich green peppers
Ideal For: Those who prefer less heat in their peppers
Uses: Versatile in culinary applications
Growth Habit: Compact and bushy
Planting Instructions: Full sun, well-drained soil
History: TAM Jalapeño peppers, a variant of the traditional Jalapeño, are designed for those who appreciate the flavor of Jalapeños but prefer a milder heat. This variety has been selectively bred to reduce the capsaicin levels that contribute to the pepper's spiciness, while maintaining the characteristic Jalapeño taste. Over time, TAM Jalapeños have gained popularity among a wide range of culinary enthusiasts, from home cooks to professional chefs, for their versatile use and appealing flavor profile.
Uses: TAM Jalapeño peppers are incredibly versatile in the kitchen. They can be used in a variety of dishes where the flavor of Jalapeños is desired, but with a milder heat level. These peppers are perfect for salsas, stuffed pepper recipes, as a topping on pizzas, or in any dish where a gentle heat is preferred. Their rich green color also adds an appealing visual element to dishes.
Growing Habits & Planting Instructions: TAM Jalapeño peppers grow on compact, bushy plants that reach about 24-30 inches in height. For best results, plant seeds in well-drained soil in an area that receives full sun. Space the plants about 14-16 inches apart to allow for adequate air circulation and growth. These peppers typically enjoy a warm growing environment and require regular watering. With proper care, gardeners can expect a good yield of glossy, rich green peppers with the classic Jalapeño flavor, but with much less heat.