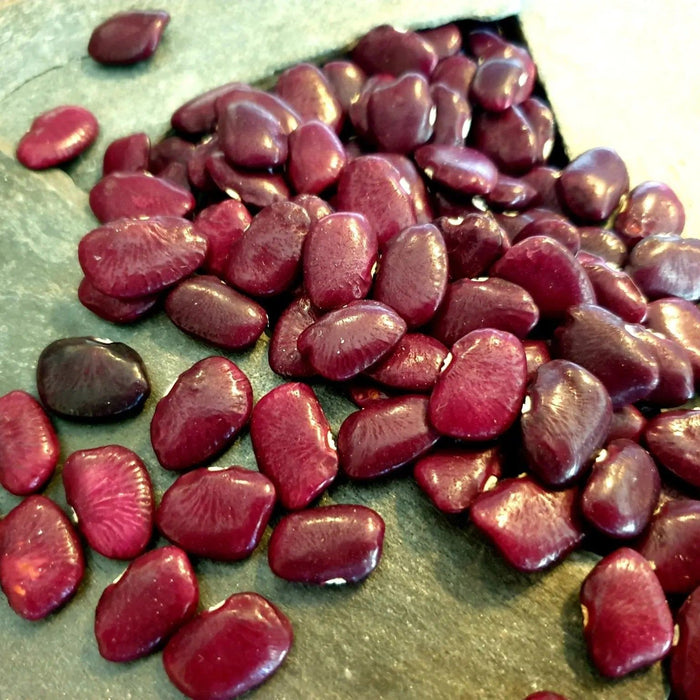 Bean Seeds - Lima - Worchester Indian Red
Sold out
Original price
$2.00
-
Original price
$2.00
25 Seed Packet
85 Days to Maturity
Pole Growth Habit
Drought Resistant
Guaranteed Great Harvest and Delectable Flavor
History:
Worchester Indian Red Pole Lima holds a significant place in the gardening annals, heralded for its resilience and bountiful produce. With roots that date back to ancient cultivation practices, this variety has stood the test of time, consistently delivering flavorful beans even under challenging conditions.
Taste and Culinary Versatility:
Worchester Indian Red Pole Lima is a testament to nature's genius. Every bean bursts with flavor, ensuring every dish stands out. The medium to large Lima beans produced by this variety boast rich, full-bodied flavors that elevate any meal they're added to. Whether incorporated into a hearty soup or served as a standalone side, these beans promise a culinary treat.
Growing Habits:
This bean's resilience is truly noteworthy. It has an inherent ability to withstand the scorching heat of summer days, all while ensuring a generous harvest. The vines are robust, showcasing a drought-resistant characteristic that's rare among beans. Their stunning hues, reminiscent of the rich colors of Ruby-throated or Indigo Bunting, make them as visually appealing as they are delicious.
Planting Instructions:
Optimal growth is observed when the seeds are sown an inch deep, maintaining a spacing of about 3 inches between them. These beans have a penchant for sunlit spots and require regular watering, especially during prolonged dry spells. Their pole growth habit necessitates some form of support, be it a trellis or poles, ensuring they have ample space to climb and flourish.
Summary:
For those in search of a bean that combines resilience with flavor, the Worchester Indian Red Pole Lima is a clear choice. Its historical significance, combined with its undeniable taste, makes it a must-have in every garden. When you plant these seeds, you're not just growing beans; you're cultivating a rich legacy of taste and tradition.