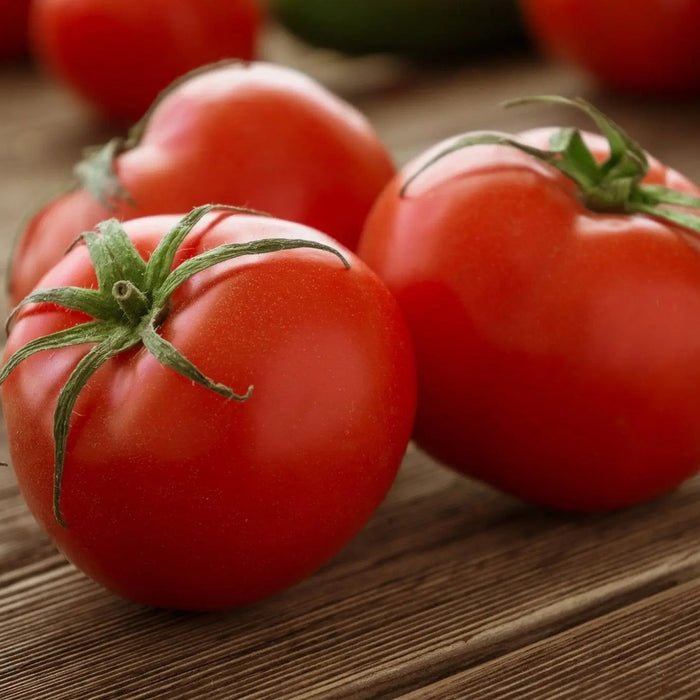 Tomato Seeds - Ace 55 VF
Sold out
Original price
$2.00
-
Original price
$2.00
25 Seeds
Maturity: 80 Days
Determinate Growth Habit
Produces Large 12 oz Fruits
Rich Sweet Flavor with Low Acid Content
Disease Resistant
Heart-Shaped, Beefy Tomatoes
Ideal for Fresh Eating, Canning, and Cooking
History:
The ACE 55 Tomato is more than just a cultivar; it's a testament to breeding efforts aimed at catering to those with specific dietary needs. While the tang of tomatoes is cherished by many, there are those who search for the tomato flavor without the accompanying acidity. Recognizing this, cultivators developed the ACE 55, a variety that combines the best of both worlds: the robust taste of a tomato, minus its usual acidity. Over the years, it has gained popularity, not just for its flavor but also for its resilience against common tomato ailments.
Uses:
The versatility of the ACE 55 Tomato is one of its standout features. Its low-acid yet high-flavor profile ensures that it complements various dishes without overpowering them. The beefy texture and ample size make them perfect for slicing and adding to salads, sandwiches, and burgers. Moreover, their rich taste and meaty consistency make them excellent candidates for sauces, canning, and other cooked preparations. For those who have stayed away from tomatoes due to their acidity, the ACE 55 opens up a whole new world of culinary possibilities.
Growing Habits & Planting Instructions:
The ACE 55 Tomato is a determinate variety, meaning its growth is more compact, and it typically completes its growing cycle in a shorter timeframe. Start by planting the seeds indoors 6-8 weeks before the last expected frost. Once seedlings are robust and at least 6 inches tall, and all threat of frost has passed, transplant them outdoors, spacing them about 2 feet apart in rows 3-4 feet apart. This tomato thrives in full sun and appreciates consistent watering and well-draining soil. Its natural resistance to many diseases ensures a higher success rate for gardeners, making it a favorite among both beginners and seasoned growers.