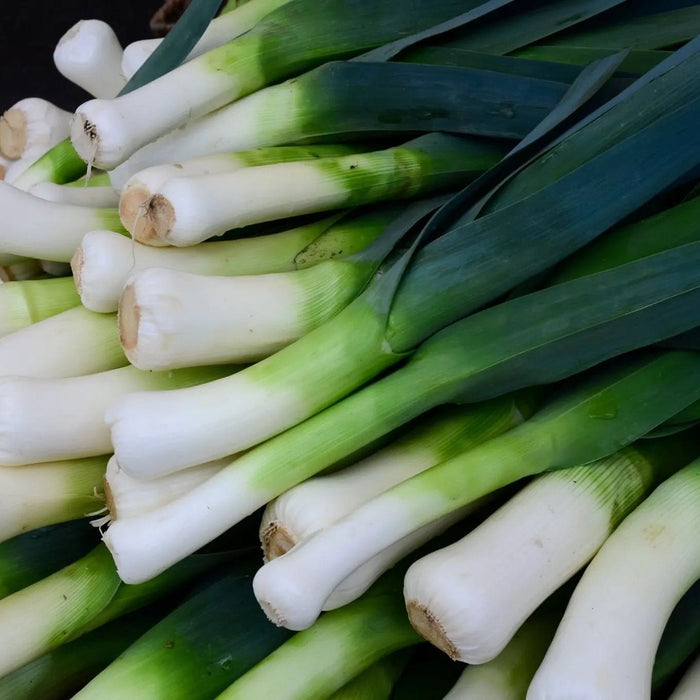 Leek Seeds - American Flag
Original price
$2.00
-
Original price
$2.00
200 Seeds
90-120 Days
Classic Leek Variety
Mild and sweet flavor
Grows to 12-15 inches tall
Over-winter plant
Commonly used in a variety of dishes
Easy to grow and versatile
History:
The American Flag Leek, as its patriotic name suggests, is deeply rooted in American gardening history. Over the years, it has become a go-to variety for countless gardeners, both novice and experienced. Its reputation as a dependable, classic leek has made it a staple in gardens nationwide. Whether it's the nod to national pride in its name or its resilient nature that has seen it through countless seasons, this leek has earned its place in the annals of American horticulture.
Uses:
The American Flag Leek boasts a flavor profile that's a harmonious blend of onion and garlic, yet milder and sweeter. This makes it an exceptionally versatile culinary ingredient. Its most common appearance is in hearty soups and stews, where its flavor is a cornerstone. However, its culinary journey doesn't end there. Sliced thin, it brings a gentle zest to salads and, when grilled or sautéed, stands proudly as a delicious side dish. Its flexibility in the kitchen is only limited by one's culinary imagination.
Growing Habits & Planting Instructions:
Cultivating the American Flag Leek is a rewarding endeavor, even for those new to gardening. Being an "over-winter" plant, it has the resilience to withstand the chill of winter, promising fresh greens at the first hint of spring. For optimal results, seeds can be directly sown into well-draining garden soil or kickstarted indoors in individual pots. Once sown, expect them to reach a height of 12-15 inches, with harvest time falling between 90 to 120 days post planting. This leek's adaptability, combined with its rich history and culinary versatility, makes it a must-have in every garden. Invest in the American Flag Leek seeds today, and savor the taste of tradition.