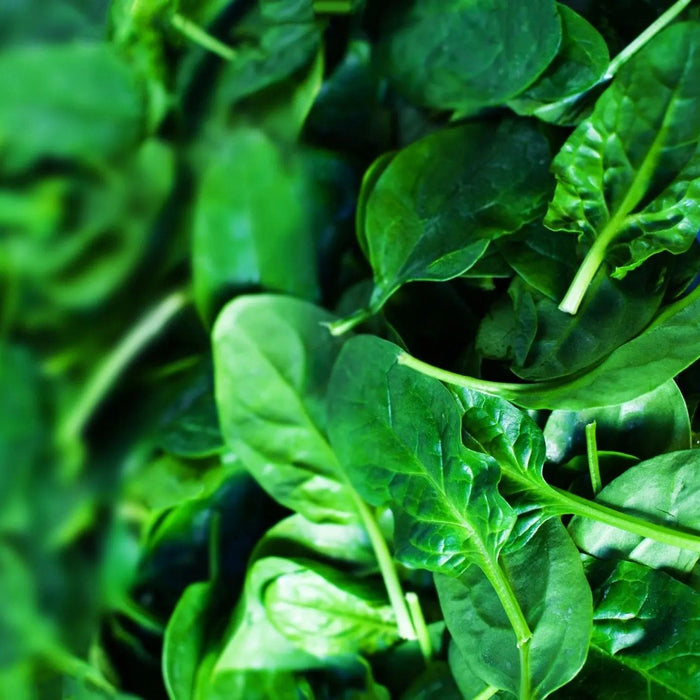 Spinach Seeds - Bloomsdale
Original price
$2.00
-
Original price
$2.00
150 Seeds
40-45 Days from
Planting/Transplanting
Plant Height: 8-12 inches
Cool-weather loving Resistant to bolting
Dark green, savoyed leaves
Rich, earthy flavor
Well-suited for extended growing seasons
History: The storied Bloomsdale Spinach traces its beginnings back to the early 19th century. A product of dedicated cultivation at Bloomsdale Farm in Pennsylvania, this particular spinach has solidified its reputation over the years. Among its most commendable traits is its innate resistance to bolting, making it a staple in gardens where unpredictability in temperature is commonplace.
Uses: Bloomsdale Spinach isn't merely a garden ornamental; its value lies chiefly in its culinary versatility. Whether you're tossing together a fresh salad, crafting a comforting cooked dish, or blending up a health-packed green smoothie, this spinach fits the bill. Its dark green leaves, characteristically savoyed, carry a dense load of nutrients. The rich, earthy flavor profile it brings ensures it's more than just nutritionally valuable—it's a delight to the taste buds.
Growing Habits & Planting Instructions: A preference for cooler climes makes Bloomsdale Spinach an optimal choice for early spring or fall planting. When considering soil, ensure it's well-draining and sits within a pH range of 6.5-7.0. For planting specifics: sow the seeds approximately 1/2 inch deep, ensuring rows are spaced between 12-18 inches. As they germinate and grow, it's crucial to thin the seedlings, ensuring each has adequate space to flourish. This spinach's hardiness is one of its standout features—it can soldier on even when faced with a light frost, granting gardeners a more flexible and extended growing window.