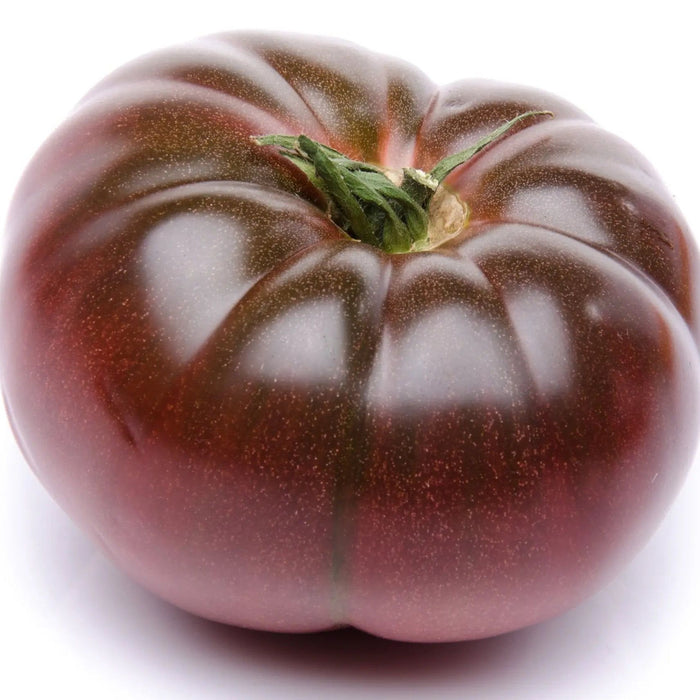 Tomato Seeds - Carbon
Original price
$2.00
-
Original price
$2.00
25 Seeds
Maturity: 85-90 Days
Indeterminate Growth Habit
Praised for Complex Flavor Profile
Winner of Multiple Taste Tests
Best Black Tomato Variety
Rich, Meaty Flesh
Prefers Full Sun and Well-Drained Soil
History:
The legacy of the Carbon Tomato is a testament to the enduring qualities of heirloom varieties. Over generations, this tomato has not only been preserved but has stood out as an exceptional variety in taste and quality. Often hailed as the epitome of the best black tomatoes, Carbon Tomato has clinched accolades in numerous taste tests, setting it apart in the realm of tomato varieties. Its lineage traces back to dedicated organic farmers who have carefully passed down this gem, ensuring its purity and quality remain unaltered.
Uses:
Carbon Tomatoes offer a multitude of culinary opportunities. Their standout flavor, which masterfully intertwines sweetness with tartness, shines when they are sliced fresh. But beyond that, their meaty, robust flesh is a treasured ingredient in sauces, lending them a depth of flavor that is unparalleled. Their dark hue not only adds richness in flavor but is also visually captivating, enhancing dishes like salads and sandwiches, making them a centerpiece of any meal.
Growing Habits & Planting Instructions:
Carbon Tomatoes are an indeterminate breed, meaning they bless gardens with their fruits consistently till the season's end. To embark on the journey of growing these, start by planting seeds indoors about 1/4 inch deep, 6-8 weeks preceding the last frost. Once the threat of frost wanes, you can transition them outdoors, spacing them about 24-36 inches apart in rows that are about 36 inches apart. These tomatoes have an affinity for sunny spots and thrive in well-draining soil, ensuring you a bountiful and flavorful harvest.