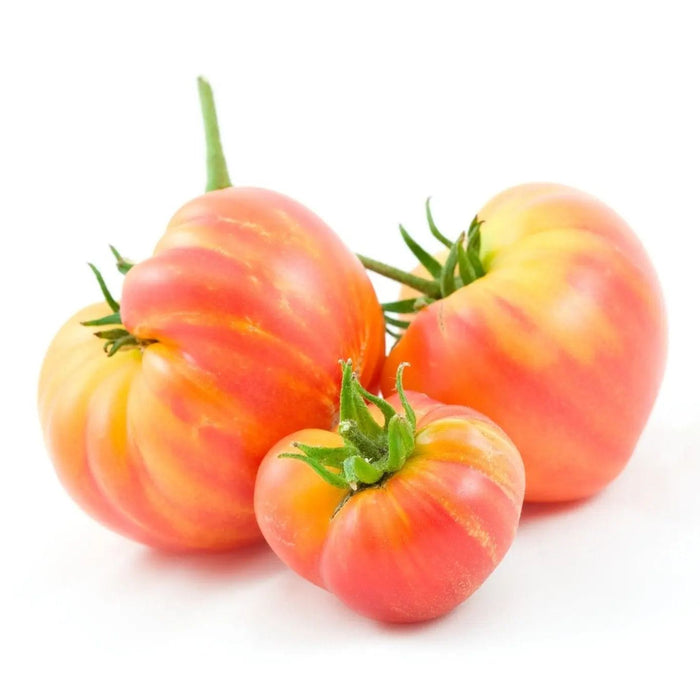 Tomato Seeds - Hillbilly
Original price
$2.00
-
Original price
$2.00
25 Seeds
Maturity: 85 Days
Exceptional Flavor Profile
Bright Yellow Flesh
Perfect for a Variety of Dishes
Stands Out in Salads and Soups
Easy to Cultivate
Indeterminate Growth Habit
History:
The Hillbilly Tomato, with its roots in the mountainous regions of West Virginia, is an heirloom variety cherished for generations. Its vibrant, yellow flesh and intricate, marbled skin are reminiscent of the warm, golden sunsets of the Appalachian hills. Passed down through the hands of dedicated farmers and gardeners, this variety stands as a testament to the importance of preserving agricultural history and biodiversity.
Uses:
With a flavor that is both rich and distinct, the Hillbilly Tomato is a culinary gem. Its incredible taste profile makes it a prime choice for salads, imparting a burst of summer with each bite. Its versatility doesn't stop there; whether incorporated into soups, sauces, or simply enjoyed fresh from the vine, the Hillbilly Tomato elevates any dish it graces. Its succulent flesh and vibrant color make it as visually appealing as it is delicious.
Growing Habits & Planting Instructions:
As an indeterminate variety, the Hillbilly Tomato will continue to grow and produce fruit throughout the growing season until halted by frost. Begin by sowing seeds indoors, about 6-8 weeks before the last expected frost. Upon transplanting outdoors, maintain a spacing of about 24-36 inches between plants in rows that are 36-48 inches apart. Given their vigorous growth, staking or caging is recommended to support the plant as it climbs. Thriving best in full sun, it requires well-drained soil and consistent watering, especially during fruit development. As the fruits ripen, their unique marbling becomes more pronounced, signaling the perfect time for harvest.