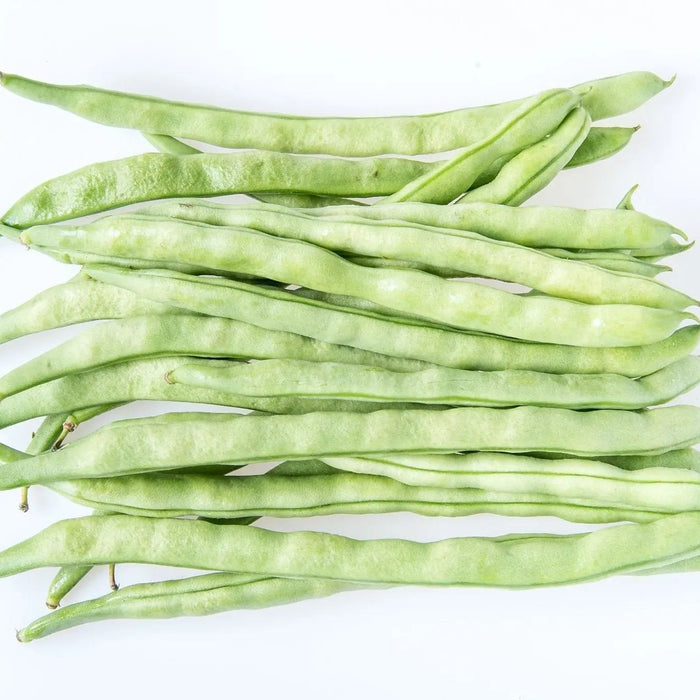 Bean Seeds - Kentucky Wonder Pole
Original price
$0.00
-
Original price
$0.00
25 Seeds
58-64 Days from Planting/Transplanting
Pole Bean Growth Habit
Stringless Pods
Hearty, Rich Flavor
Resistance to Bean Rust
Vines Reach a Height of 5-7 Feet
Snap Bean Variety
Legacy & Tradition
Kentucky Wonder is a name that resonates deeply in the world of beans, celebrated for its consistent performance and unbeatable taste. A true classic, this pole bean variety has earned its place in gardens and hearts for generations.
Flavor & Culinary Profile:
Kentucky Wonder Pole Bean brings to the plate stringless pods that are a delight to both cook and consume. Each bite reveals a hearty and rich flavor, encapsulating the essence of what a premium bean should taste like. Whether steamed, boiled, or included in a stir-fry, its texture and taste remain impeccable.
Growing Habits & Characteristics:
Displaying a vigorous pole bean growth habit, the Kentucky Wonder vines stretch confidently to heights of 5-7 feet. Gardeners will appreciate not only its height but also its resistance to bean rust, ensuring a healthier crop. Throughout its growth cycle of 58-64 days, one can anticipate a garden adorned with beautiful green pods, ready to be snapped off and savored.
With Kentucky Wonder Pole Bean, you're not just planting a bean; you're planting a legacy of taste and quality. Its remarkable traits and enduring popularity make it an essential inclusion in gardens both big and small.