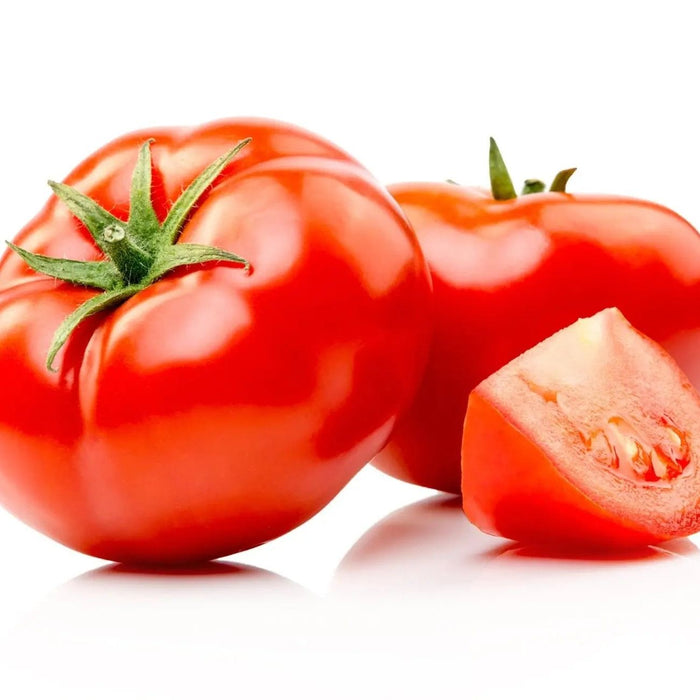 Tomato Seeds - Moskvich
Original price
$0.00
-
Original price
$0.00
10 Seeds
60 Days to Harvest
4-6 Oz Fruit Size
Rich, Well-Balanced Flavor
Cold Tolerant for Cooler Climates
Determinate Growth Habit
Smooth, Globe-Shaped Fruit
Extended Freshness on the Plant
History: The Moskvich Tomato, as the name suggests, has roots in Russia, a country known for its chilly climates. Developed for resilience, this variety has proven its mettle by flourishing in cooler growing zones where other tomatoes might falter. Over the years, it's become a staple for those gardeners who face shorter growing seasons and colder temperatures, offering a reliable and tasty option.
Uses: The Moskvich Tomato's blend of sweetness and acidity delivers a rich, well-rounded flavor. This makes it an excellent choice for salads, sandwiches, and even sauces. Its consistency and extended freshness on the plant ensure that whether you're picking it early in the season or late in the fall, the taste remains impeccable.
Growing Habits & Planting Instructions: As a determinate tomato variety, Moskvich will grow to a certain height, produce its crop, and then naturally begin to wind down. Start seeds indoors 6-8 weeks before the last expected frost. When transplanting outdoors, choose a location with well-draining soil and at least 6 hours of sunlight daily. Given its cold tolerance, Moskvich can be transplanted a bit earlier than other varieties. Plant seeds about 1/4 inch deep and space plants 24-36 inches apart in rows 3-4 feet apart. Regular watering and occasional fertilizing will ensure a robust yield. Harvest the tomatoes when they achieve a deep red hue for the best flavor.