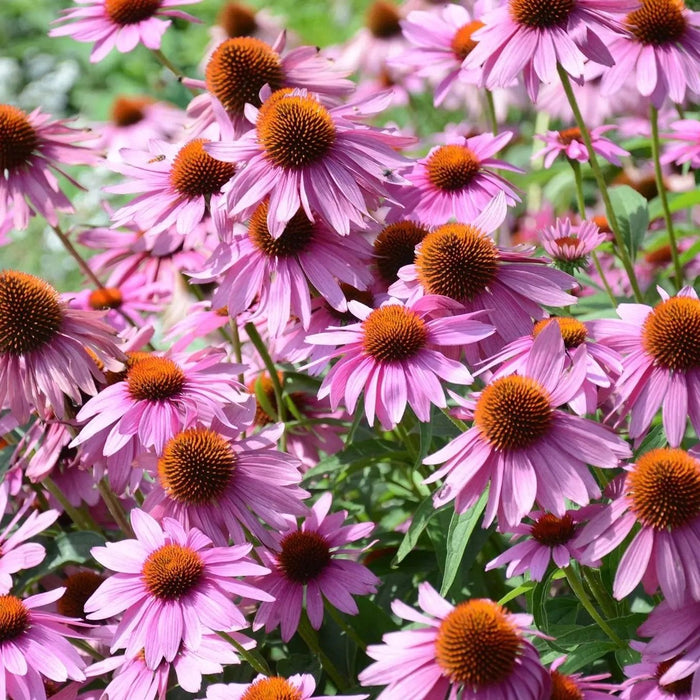 Echinacea Seeds - Purple Coneflower
Original price
$2.00
-
Original price
$2.00
Seed Count: 200 Seeds
Maturity Date: Blooms from spring to early fall
Growth Habit: Produces a burst of bright pastel flowers
Type: Perennial wildflower
Benefits: Attracts butterflies and feeds wild birds
Ease of Cultivation: Easy to grow
Visual Appeal: Bright pastel flowers that stand out in gardens
Additional Uses: Seed pods are perfect for flower arrangements
History:
Purple coneflower, known for its distinct bright pastel blooms, traces its origins to the North American plains. Historically, indigenous tribes not only appreciated its visual beauty but also recognized its medicinal properties, making it a vital component in various traditional remedies.
Uses:
Beyond its ornamental beauty, the purple coneflower serves multiple roles in a garden ecosystem. Its bright and fragrant blooms are known to attract a variety of butterflies, making gardens come alive with fluttering wings. As the seasons progress, its seed pods emerge as a source of nourishment for wild birds, enhancing the garden's biodiversity. Additionally, for those who appreciate the aesthetic of nature indoors, the seed pods of the purple coneflower make a rustic and charming addition to flower arrangements.
Growing Habits & Planting Instructions:
Planting the purple coneflower is a straightforward endeavor, even for novice gardeners. Choose a location with full sun to partial shade and well-draining soil. Sow the seeds about 1/4 inch deep, spacing them about 12-15 inches apart. While the plant is drought-tolerant once established, ensure it receives regular watering during its initial growth stages. As the flower matures, it will not only brighten up the garden with its blooms but will also draw in butterflies, offering a delightful visual spectacle.