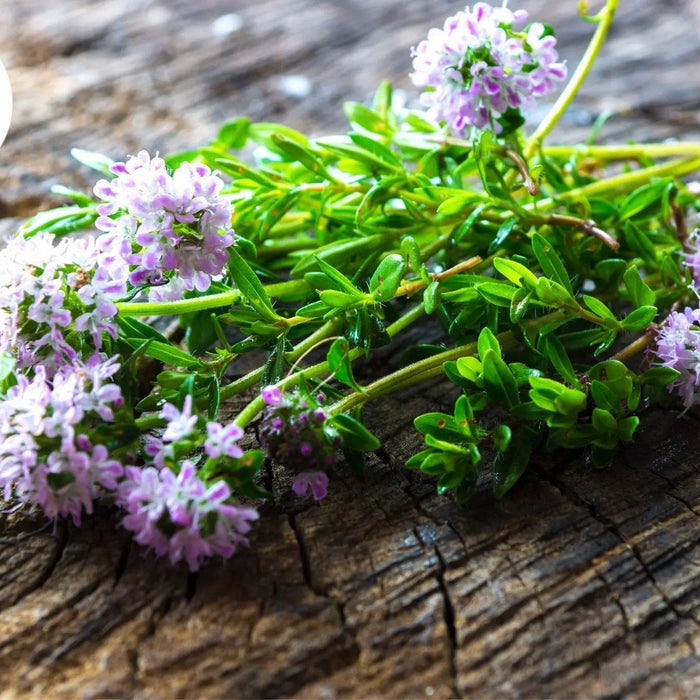 Savory Seeds - Summer
Original price
$2.00
-
Original price
$2.00
500 Seeds
Annual Herb
Grows up to 18 Inches Tall
Long Thin Green Leaves
Peppery Flavor
Used Culinary & Medicinally
Lilac-Purple Flowers in Summer
Days to Maturity: 70
History: Originating from the Mediterranean region, Summer Savory has been a cherished herb for centuries. Ancient civilizations revered it not only for its culinary attributes but also for its medicinal properties. The herb's name, "Savory," is believed to be derived from its use in ancient Rome, where it was a popular ingredient in sauces and broths, often accompanying beans and lentils to enhance their flavor.
Uses: The unique warm and peppery flavor of Summer Savory makes it a sought-after herb in kitchens worldwide. Primarily, it finds its place in bean or meat dishes, offering an unmistakable zest. Additionally, its aromatic essence can be a delightful addition to sauces and vinegar-based dressings. Beyond its culinary applications, Summer Savory is also employed for its therapeutic benefits, aiding in digestion and potentially providing relief from minor aches and pains.
Growing Habits & Planting Instructions: For those looking to cultivate Summer Savory, it's an easy-to-grow annual herb. It boasts long, thin, dark green leaves, often reminiscent of needles. The plant thrives in full sun and prefers well-draining soil. As it reaches maturity, the plant stands tall at around 18 inches and can spread out to about 30 inches in width. Come summer, the herb graces gardens with its lilac-purple flowers, adding a touch of color. For best germination results, sow the seeds indoors or directly outdoors after the last expected frost. Ensure that the seeds are only lightly covered with soil since they need light to sprout. As the growing season progresses, harvest as required. If the entire plant is harvested, it can be dried for later culinary or medicinal use.