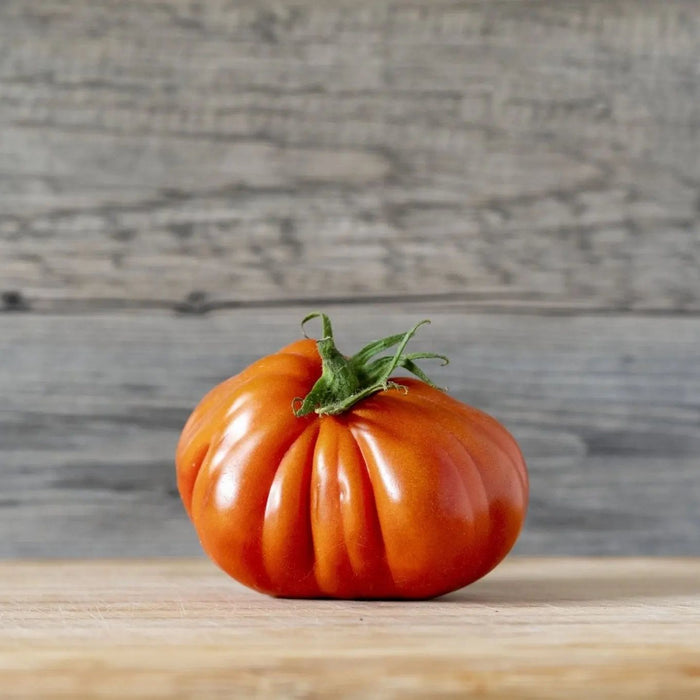 Tomato Seeds - Mortgage Lifter
Original price
$2.00
-
Original price
$2.00
Seed Count: 25 Seeds
Maturity: 85 Days
Fruit Type: Pink Beefsteak
Fruit Weight: 1-2 pounds
Flavor Profile: Meaty flesh with classic tomato flavor
Growth Habit: Indeterminate
Special Feature: Rarely cracks
Fruit Ripening: Ripens throughout the season
History: The Mortgage Lifter Tomato has a unique and inspiring origin story. First introduced in the 1940s by M.C. Byles of Logan, West Virginia, this variety is the result of a half-decade of dedicated cultivation and cross-breeding. The name "Mortgage Lifter" was aptly chosen by Byles after he successfully sold enough plants to pay off his $6,000 mortgage, a testament to the variety's popularity and his horticultural skill.
Uses: Mortgage Lifter Tomatoes are known for their large, beautiful pink fruits, which can weigh between 1 and 2 pounds each. The meaty flesh and classic tomato flavor make them ideal for a wide range of culinary uses, including fresh eating, sandwiches, salads, and sauces. Their size and taste have made them an all-time favorite among tomato lovers.
Growing Habits & Planting Instructions: As an indeterminate variety, Mortgage Lifter Tomatoes continue to grow and produce fruit throughout the growing season. They prefer a sunny location with well-drained soil. For best results, start seeds indoors about 6-8 weeks before the last expected frost. When transplanting outdoors, space plants about 2-3 feet apart to allow for adequate growth. Provide support with stakes or cages to manage the weight of the large fruits. Regular watering and occasional feeding will encourage a bountiful harvest of these prized tomatoes.