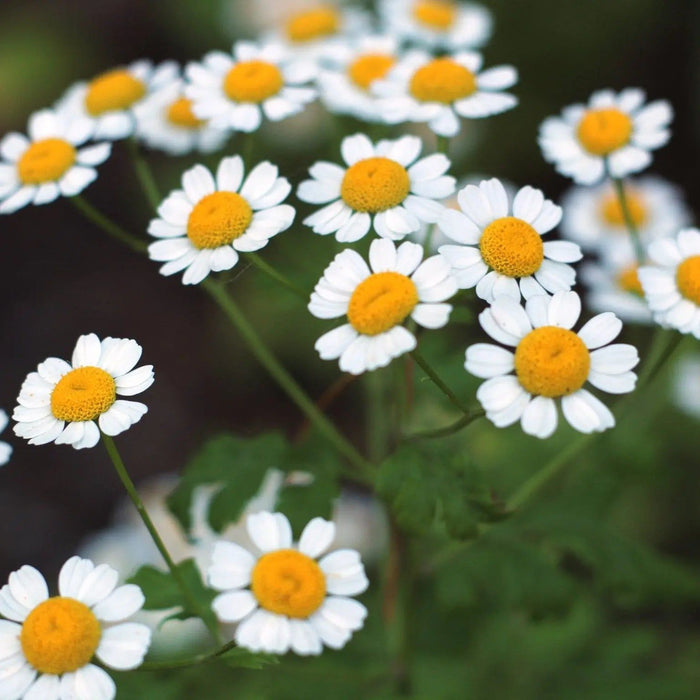 Chamomile Seeds - Roman
Original price
$2.00
-
Original price
$2.00
Seed Count: 2000 Seeds
Maturity: Perennial
Special Feature: Quicker to dry than other varieties
Flower Description: Smaller flowers, primarily white or cream with vibrant yellow centers
Leaf Structure: Succulent in nature
Root Structure: Rhizomes rooting both near the surface and deeper
Tea Use: Highly favored for making herbal tea
Origins: Despite its name, has roots spread across various regions
History:
Roman Chamomile, a delightful member of the extensive chamomile family, stands distinct from its cousins - the German and English Chamomile. Its history stretches back to ancient civilizations where it was revered not just for its pleasant aroma, but also for its range of uses in traditional remedies. Named "Roman" Chamomile after a botanist found it growing around the Roman Coliseum in the 19th century, it has since been cultivated and adored in various parts of the world.
Uses:
Renowned for its soothing properties, Roman Chamomile is a popular choice for herbal teas. Its smaller flowers, which dry faster than other chamomile varieties, make the process of tea preparation swift and convenient. When steeped, the tea releases a gentle aroma and has a calming effect, often used to alleviate stress and aid in sleep. Moreover, Roman Chamomile finds its place in various skincare products, aromatherapy, and even as a flavoring agent in certain culinary delights.
Growing Habits & Planting Instructions:
Cultivating Roman Chamomile is a gardener's delight. Being a perennial, it promises a consistent presence in gardens year after year. For planting, choose a location with well-draining soil and good sunlight. Sow the seeds on the surface, gently pressing them into the soil without burying them too deep. Ensure a spacing of about 8-10 inches between seeds. Water them moderately. In time, you'll witness the emergence of delicate flowers, smaller than other chamomiles, and succulent leaves. Their root system is quite intriguing, with rhizomes spreading both superficially and deeper, anchoring the plant firmly into the ground. The care is minimal, but the rewards, both in beauty and utility, are immense.