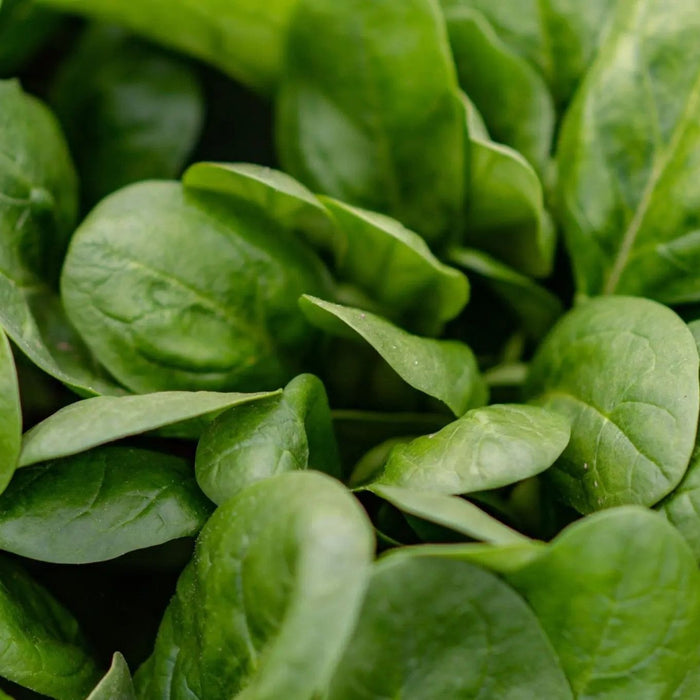 Spinach Seeds - America
Original price
$2.00
-
Original price
$2.00
250 Seeds
45-50 Days
Plant grows up to 8 inches tall
Perfect for freezing and canning
Slow to bolt, drought, and heat-resistant
Delicious, nutritious, and easy-to-grow heirloom spinach
Produces thick, deep green leaves that are savoyed and tender
Unique flavor ideal for salads, soups, or sautés
History: Tracing its roots back to the mid-19th century, the America Spinach is a cherished heirloom variety. Garnering attention and accolades, this spinach won the All American award for its remarkable growth characteristics and unparalleled taste. Over generations, this variety has been preserved, ensuring that the original charm and delectable taste of the America Spinach continue to grace plates around the country.
Uses: Not just another leafy green, the America Spinach boasts a flavor profile that sets it apart. Its lush, deep green leaves are a favorite in salads, but their culinary potential doesn't end there. These leaves, dense and tender, are also a delightful addition to soups and make for a delicate sauté. Beyond its taste, this spinach is a powerhouse of nutrition, adding healthful value to any dish it's incorporated into.
Growing Habits & Planting Instructions: For garden enthusiasts seeking a low-maintenance yet rewarding green, the America Spinach is a top pick. Begin by sowing the seeds directly into the ground, ensuring they're spaced adequately. If starting indoors, small pots are apt. This spinach variety is notably resilient, showing resistance to both drought and heat, guaranteeing a hearty yield even in challenging conditions. Within 45-50 days post-planting, when plants have achieved an approximate height of 8 inches, they are ready for harvest.