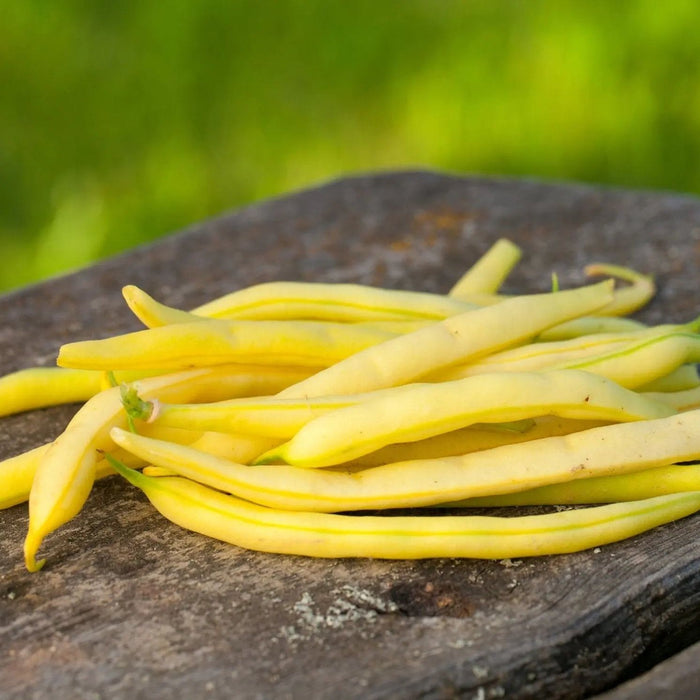 Bean Seeds - Golden Wax
Original price
$2.00
-
Original price
$2.00
25 Seeds
Bush Bean Growth Habit
Ideal for Containers
Disease Resistant
Suitable as Shelling and Dry Bean
45-60 Days from Planting/Transplanting
Unique Features:
The Golden Wax Bush Bean, scientifically known as Phaseolus vulgaris, is an exceptional variety that boasts a rich golden hue, setting it apart from traditional green beans. With its compact bush bean growth, it's perfectly tailored for gardeners with limited space or those who prefer container gardening.
Uses & Benefits:
This versatile bean is a dual-purpose marvel; it can be shelled when young or allowed to mature and be used as a dry bean. Its tender texture and delightful flavor make it a favorite in a variety of dishes, from fresh summer salads to hearty winter stews. In addition to its culinary merits, the Golden Wax Bush Bean is a resilient variety, showcasing impressive resistance to common bean diseases.
Growing Habits & Planting Instructions:
Whether you have an expansive garden or a modest balcony, the Golden Wax Bush Bean will thrive. Given its suitability for container gardening, it's a boon for urban gardeners. Sow seeds about 1 inch deep in well-draining soil, spacing them around 2-3 inches apart. Place them in a location with ample sunlight and ensure regular watering. In just 45-60 days, you'll be greeted with a plethora of golden pods, ready to grace your plate.
Embrace the beauty and versatility of the Golden Wax Bush Bean. Its combination of visual appeal, taste, and adaptability makes it a must-have for every garden.